Looking to increase your home's value? Check out these six easy home improvement projects that can add some serious curb appeal - and boost your property value. From kitchen or bathroom renovations to updating your landscaping, these simple projects will make a big impact. So get started today and enjoy the rewards tomorrow!
Landscaping
Landscaping improvements can make a dramatic difference in the look and feel of your property. From adding beautiful plants, trees, and shrubs to creating pathways or installing outdoor lighting, there are many ways to improve the aesthetic of your yard. Not only will it make your property more visually appealing, but landscaping upgrades can also help increase its value. Whether you are looking to sell your property or simply enhance its appearance, making landscaping improvements can be a great way to do it.
Install Walkways and Pathways
Installing walkways or pathways in your yard is another way to add visual appeal and usability to your property. This can help people navigate their way around the yard more easily while still providing an aesthetic touch. There are several materials available for walkway installation including concrete pavers, brick pavers, natural stone pavers, pebbles, gravels, etc., so there are endless options when it comes to designing the perfect pathway for your yard.
Create an Outdoor Living Space
Creating an outdoor living space is a great way to extend your living area beyond the walls of your home. Adding outdoor furniture, such as chairs, tables, and umbrellas can provide a comfortable spot for entertaining guests or relaxing after a long day. Consider adding a fire pit or outdoor kitchen for added convenience and entertainment possibilities. If you have enough space, consider adding a water feature such as a fountain or pond for additional visual interest.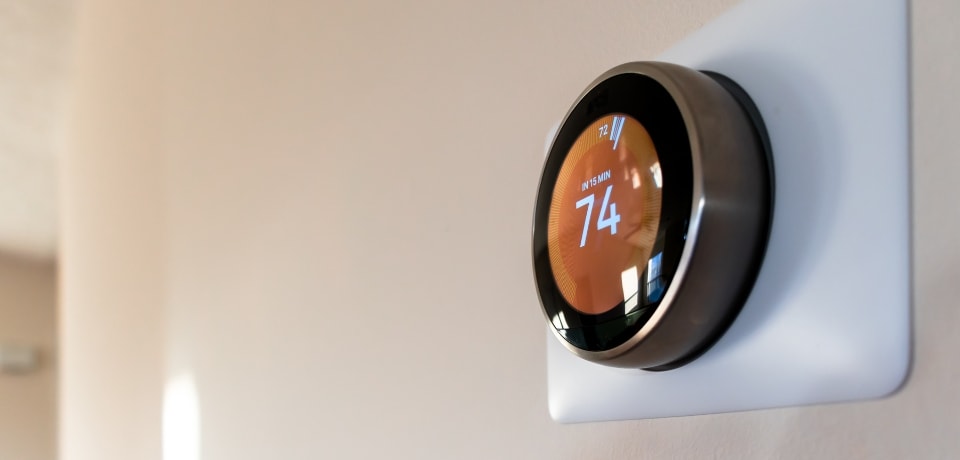 Smart Technology Upgrades
Smart technology is becoming increasingly popular in homes around the world, and upgrading with these features can add significant value to your property. Smart thermostats allow you to adjust the temperature of your home from anywhere in the world, while automated lighting systems can be used to control the ambiance of each room in your house.
Smart doorbells and security cameras are also becoming essential for homeowners who want peace of mind when they're away from their property. Investing in these kinds of smart upgrades can make your home much more attractive—and valuable—to potential buyers.
Luxury Kitchen Additions
Upgrading your kitchen is one of the most effective ways to increase the value of your home. The kitchen is often referred to as the heart of the home, so renovating yours could increase its overall appeal considerably. New countertops and cabinets are two popular upgrades that homeowners pursue when renovating their kitchens; replacing outdated fixtures with modern ones helps create a sense of luxury while making better use of space at the same time. Installing custom cabinets and countertops can give your kitchen a luxurious feel without breaking the bank.
Plus, if you're willing to invest a bit more money into the project, you may even be able to install state-of-the-art features such as a wine fridge or an induction stovetop. These kinds of luxury additions can significantly boost the resale value of your property.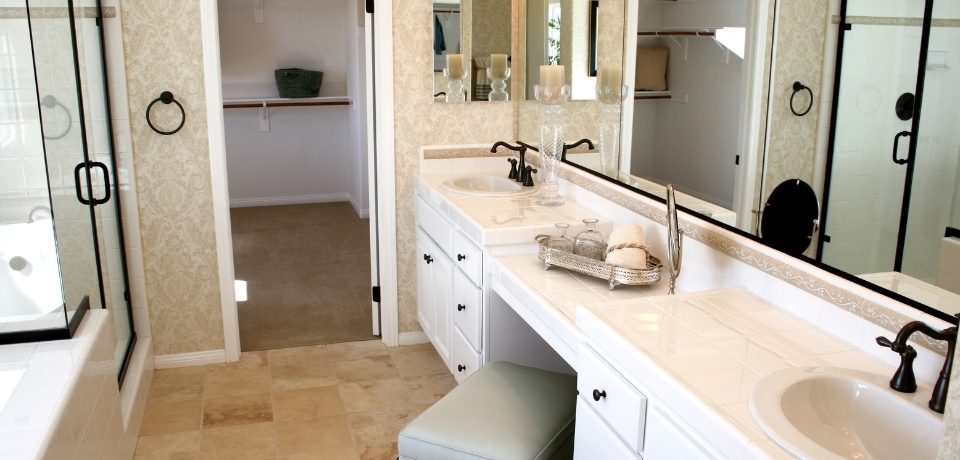 Bathroom Renovation
Just like kitchens, bathrooms require regular maintenance and updates in order for them to remain functional and attractive over time. Simple upgrades such as replacing old fixtures with modern ones can significantly improve any bathroom's appearance without requiring too much effort or money from your side; investing in new tiles or vanities can make all the difference too!
Fixtures and Hardware
Updating fixtures and hardware is an easy way to give your bathroom an instant upgrade. Newer faucets, light fixtures, showerheads, and towel racks are not only stylish but they're also more energy-efficient than older models. These simple changes can have a big impact on the look and feel of your bathroom, as well as its overall energy efficiency. Be sure to choose modern designs that fit with the rest of the room's aesthetic—like sleek stainless steel or antique bronze—to make sure your updates don't clash with the rest of the décor.
Tile Work
Bathrooms are often tiled from floor to ceiling due to all the water they contain, but over time those tiles can become dull or dated. Consider replacing any chipped or cracked tiles with something more modern or luxurious like marble or limestone for a dramatic effect. You could also consider adding trim such as mosaics around mirrors or other features in the room for extra visual interest. Keep in mind that while these materials may cost more upfront, they offer great returns on investment when it comes time to sell your home.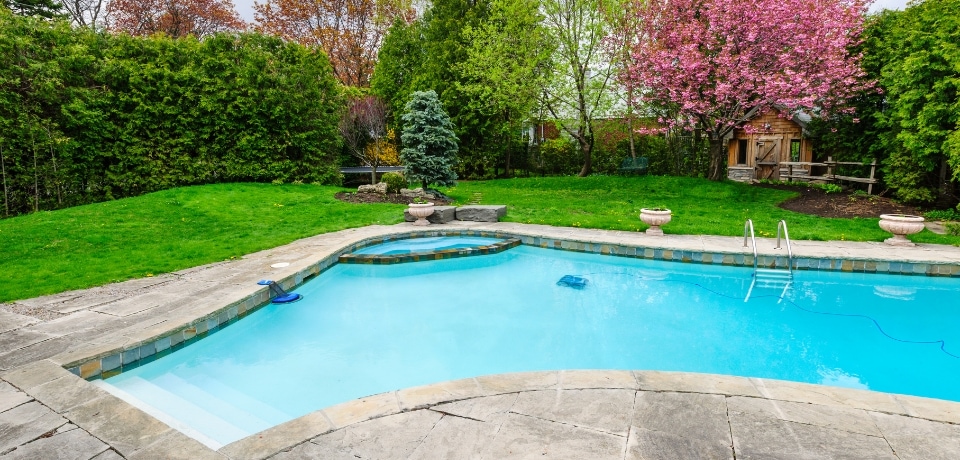 Installing a Swimming Pool
If you have enough space in your backyard, installing a swimming pool could be another great way to add value to your home. A well-designed swimming pool can not only provide hours of entertainment but also increase the attractiveness and desirability of your property—which could result in more offers when it eventually comes time for you to sell it.
Just be sure that you research local laws before starting any construction work on a new pool; some areas may require permits or restrict certain types of pools altogether.
Conclusion
Whether you're planning on selling soon or just want to spruce up your space, investing in certain home improvements can help increase its value for years to come. From smart technology upgrades to luxury kitchen additions, there are plenty of ways for homeowners to improve their home's value without going over budget.
Before making any major renovations or investments in upgrades, however, be sure that you do plenty of research so that you get the most out of every dollar spent on improving your property!