Searching for the perfect seasonal retreat or vacation getaway involves weighing many factors before deciding between a condominium residence versus a stand-alone single-family house. Consider variables beyond just finances, like location, amenities, maintenance obligations, and lifestyle priorities. With an expert real estate advisor guiding you, compare the pros and cons of condos versus houses thoroughly before making this significant second home investment.
Prime Location Should Dictate Dwelling Type
One of the biggest determining factors between a condo and a house is the desired location and setting. If you want a place close to the action and conveniences of a city, Condo buildings thrive in metro areas near entertainment, dining, cultural attractions, and more. Single-family houses may only be viable in the distant suburbs of major cities.
On the other hand, buyers prioritizing a peaceful rural, lakeside, coastal, or mountain getaway surrounded by nature will likely find more options for stand-alone houses or cabins that provide privacy. Condominiums are rarely found in more remote or scenic second-home locations. Carefully consider your ideal setting before beginning your housing search.
Maintenance Obligations and Yard Work
A major advantage of owning a condominium is that exterior maintenance, lawn care, snow removal, and other property upkeep is typically handled by the condo association or maintenance staff, leaving you more time to relax and enjoy your seasonal getaway. Any issues with the building, amenities, or shared spaces fall to the association to resolve.
With a single-family house, you take on responsibility for all the yardwork and external house upkeep yourself - or pay for landscaping and maintenance services. If you dread mowing, pruning, raking leaves, shoveling snow, and other tasks, a condo with full grounds maintenance included allows you to spend more time on vacation pursuits instead.
For buyers who hope to frequently host friends and family for holidays or summer lake house retreats and value privacy above all else, a stand-alone house with a large yard may better suit these entertaining needs despite the added maintenance.
Shared Amenities Offer Convenience
An appealing upside to condominium living is getting to take advantage of the building's shared amenities that you'd otherwise have to pay extra for on your own. These may include swimming pools, fitness centers, clubhouses, business centers, recreation rooms, and planned activities. Condo owners split the maintenance and insurance costs for these perks through association fees.
With a single-family detached house, you either go without these amenities or pay fees to join a private gym, golf club, marina, or pool membership to access similar facilities. You also shoulder the full costs for maintenance, insurance, utilities, and other operating expenses associated with the amenities. When pricing options, be sure to budget for these expenses.
Association Rules Impact Freedom
One downside of condos to consider is adhering to a homeowners or condo association's rules that dictate details like pets, rentals, exterior modifications, holiday decorations, noise, trash, parking, and more. Research these guidelines thoroughly before purchasing a unit, as they can be extremely restrictive. Detached houses come with more freedom and fewer constraints on use.
Monthly Cost Comparison
Along with mortgage payments, condo owners pay monthly condo association fees to cover shared amenities, common area maintenance, building insurance, and more. These fees are in addition to property taxes and utilities. Single-family homes don't incur association fees but require paying for home insurance and all utility costs.
When pricing out monthly costs, make an itemized list for each option to compare expenses accurately. An experienced real estate professional can provide estimates to help you create a budget.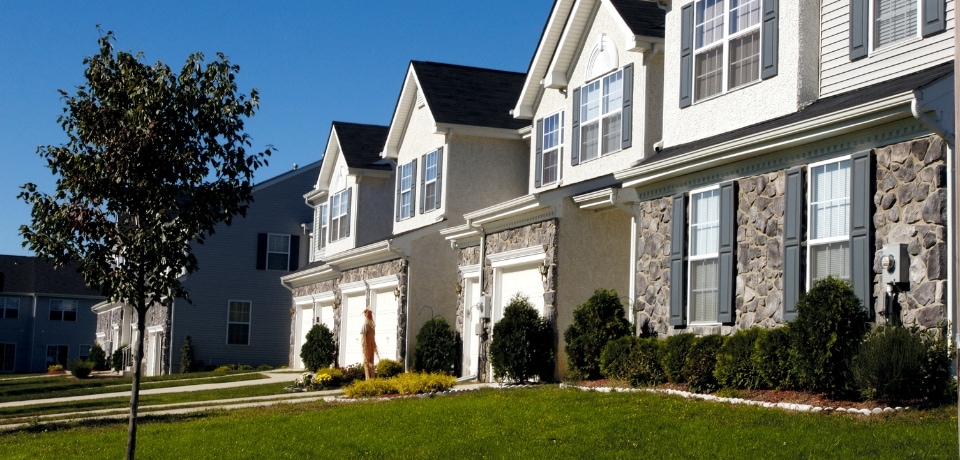 Home Value Appreciation Factors
When weighing condos versus single-family homes, it's important to look at how each may gain value over time. Historically, detached single-family houses have seen higher appreciation in value over decades compared to condominium units. This is generally attributed to the exclusivity and privacy they provide over shared-wall condo living.
However, real estate markets fluctuate greatly depending on the exact location under consideration. The old maxim "location, location, location" definitely applies. While nationwide trends lean toward houses gaining value faster, a condominium in a trendy downtown neighborhood could rise in equity quicker than a dated house in a far-flung suburb lacking amenities.
Some variables impacting appreciation include:
Desirability and prestige of the neighborhood
Quality of local school district
Proximity to attractions like beaches, mountains, entertainment
Accessibility to major highways and airports
Economy and job growth in the area
Interest rates and mortgage financing availability
Supply and demand for each property type
Consult your experienced real estate agent for detailed price appreciation projections for the specific neighborhoods and units you're considering. This hyper-local insight provides the most accurate picture of potential equity gains and home value increases each option may deliver in your market over the next 5-10 years.
Armed with knowledgeable forecasts, you can determine whether a condo or house presents the better gain potential. This will provide greater insight into the total return from each as you weigh options. The differences may be negligible, or one option may give you a distinct edge.
Lifestyle Dreams Should Direct Dwelling Decisions
Rather than simply running the numbers, closely examine your envisioned lifestyle for a second seasonal retreat and carefully consider which option—condo or single-family house—better fulfills that vision. Really take time to daydream about how you want to spend days and nights in your home away from home.
Determining your optimal second home lifestyle experience, then finding the dwelling type that best delivers that, is far more critical than just comparing prices and fees. If you prioritize open vistas of mountain peaks from a large deck with complete privacy, a single-family house is likely the better match. For a lock-and-leave urban pied-a-terre close to city action, a condo makes more sense.
Let your second home dreams direct your decisions between condo and house options. A real estate professional can provide pricing specifics, but only you can decide which lifestyle vision resonates most. Live that dream!
Final Thoughts
With countless variables to weigh between condos and houses, from costs to amenities to location, work closely with an experienced real estate professional to compare options and determine which resonates best with your second home lifestyle goals and financial realities. Their expert guidance will prove invaluable in making this momentous decision.