Are you thinking about buying a home in Berkshire County, but don't know where to start? It can be difficult to navigate the real estate market, especially if it's highly competitive. There are many factors that come into play when searching for the ideal home including budget and location.
So, how do you ensure you find a home in a competitive market without feeling overwhelmed or defeated? In this blog post, we'll discuss all of the steps involved in purchasing a home in an ultra-competitive market and offer helpful advice for staying ahead of the competition.
Preparation and Homework
When looking to buy a home in a competitive market, the first step is to be prepared and do your homework. Do some research in advance to know what type of neighborhoods and property types you are interested in, as well as familiarize yourself with the local real estate market. Knowing how long properties are typically on the market and approximately how much they cost can help give you an advantage when it comes time to make an offer.
It's also important to ensure that you have enough money saved up for a down payment, closing costs and other expenses associated with buying a home. Being financially ready shows sellers that you are serious about purchasing their property. Once these initial preparations are taken care of, it's time to begin the exciting journey of searching for your dream home!
Secure Financing
This typically involves obtaining pre approval or a mortgage commitment from a lender. It is important to shop around and compare rates, fees and other costs before choosing a lender. Additionally, it is wise to line up additional financing options so that if one falls through, you have others to fall back on.
Working with an experienced loan originator who is familiar with your local market can be beneficial as they may be able to give you tips on where to look for the best deal. Having your finances ready will show sellers that you are serious about purchasing their property and may give you an edge over other buyers in multiple offer situations.
Explore and Compare
It's important to do your homework and explore the different neighborhoods where you'd like to live and all of the amenities that would be important factors for you. Comparing costs of homes in different areas, proximity to shopping, transportation, schools and other conveniences can help you make an informed decision about where to search for a home.
You may also want to look into future development plans that could positively or negatively impact prospects in an area prior to making a final decision. Knowing all this information can vastly improve your chances at finding the right home in these uncertain times.
Work With A Local Real Estate Professional
Working with a Berkshire County real estate agent when buying a home can be very beneficial in a competitive market. An experienced real estate agent has access to exclusive listings that may not be available to the public, which can offer potential buyers an added advantage.
Agents also have their finger on the pulse of the local housing market, so they can quickly spot desirable properties and help clients avoid overpaying for a house. They are also knowledgeable about recent sales trends and local property values, offering important insight into the bidding process and helping intended homebuyers determine how much they should offer on any given property.
Ultimately, enlisting the expertise and skills of a real estate agent can mean the difference between owning your dream home or missing out to other buyers.
Make An Offer
After gaining a full understanding of the housing market on offer, the third step toward buying a home in a competitive market is to make a clear and concise offer. Buyers should determine an amount they're comfortable with, which balances what the property is worth versus their ideal purchase price. This can be challenging as buyers are competing with each other for the same property and it can often lead to bidding wars.
Being well prepared by understanding recent comparable sales, obtaining pre-approval for financing, and considering any other contingencies can help buyers submit an offer that stands out from the competition. It's also helpful to be quick and decisive when presenting an offer - moving slowly can potentially backfire if there are other interested parties in the same market.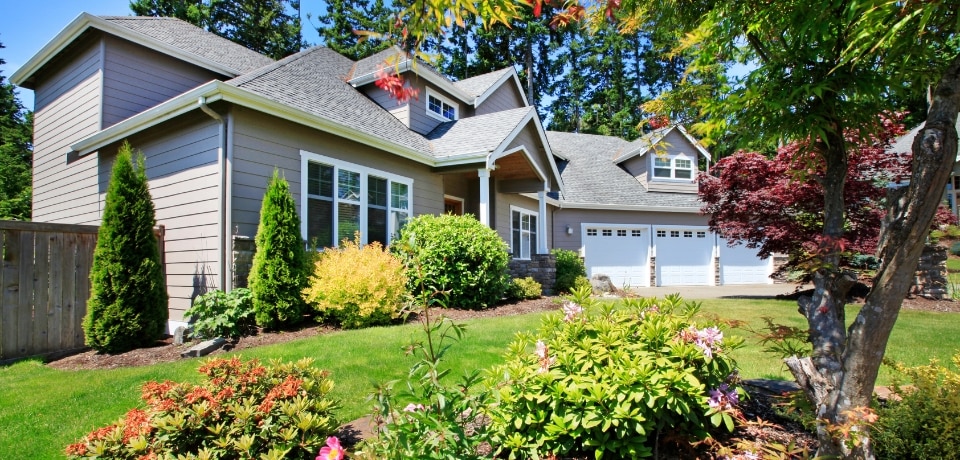 Be Patient
One of the hardest steps in making an offer to buy a house in a competitive market is the waiting game after the offer has been made. Many house hunters hope that their offer will be met with enthusiasm and accepted without delay, but this often just isn't the case. As soon you make your bid, begin looking for other options as well.
While some buyers may place all their eggs in one basket over fear of losing out as soon as they start looking elsewhere, this can leave them high and dry should their offer go unaccepted. It's important to be patient and weigh all your options when buying a home - even if it takes time.
Typically, the buyer's offer will be accepted or denied within a few hours. If accepted, both parties must arrange for a home inspection, any necessary repairs to be completed by the seller, and finalize financing details in order for the deal to move forward.
Both parties will also negotiate several fees needed for transfer of ownership including attorney fees, title and property taxes, real estate commissions and appraisal costs. Once these steps are completed, then paperwork needs to be signed off on by all involved parties and finally, escrow funds may be released and possession of the property can change hands.
Conclusion
Overall, housing markets are looking more competitive every day. The best way to prepare for buying a house in such an environment is to be proactive and have as much information on hand as possible. Make sure you have all the required documents ready, from bank statements to credit reports. Additionally, negotiating tactics such as setting an offer deadline or offering purchase incentives can help you get that dream home. But most importantly, do not become discouraged if your offer does not get accepted right away—try again and apply the tips mentioned today. With the proper research and financial preparation, you will be able to buy a house of your dreams in any market!