From its stunning natural landscape to cultural attractions and unique dining experiences, Williamstown has something for everyone. The iconic college town provides a scenic backdrop and unrivaled charm that locals are proud of, and tourists quickly come to love.
Whether you're looking to experience the culture of this quaint New England community or just want a short escape from the city, there is an abundance of things to do and see in Williamstown. With so many options available, it's no surprise why Berkshire County has become one of the most popular destinations in Massachusetts.
In this guide to top things to do in Williamstown, MA we will cover everything from outdoor activities such as hiking up Mount Greylock; all the way up to architectural gems like the Clark Art Institute; not forgetting plenty of eclectic shops all along Main Street! Come explore with us as we uncover some hidden gems tucked away throughout the picturesque streets of Williamstown.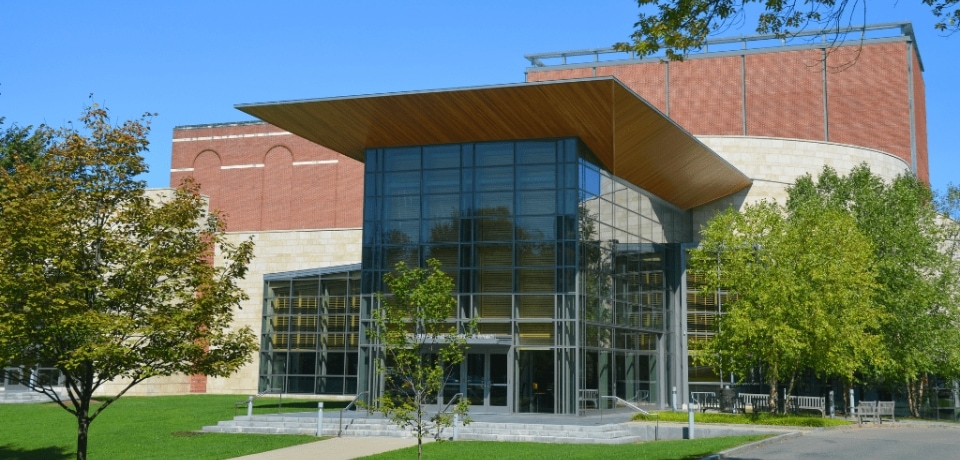 Clark Art Institute
The Clark Art Institute is an essential destination for a day trip to Williamstown, MA. Situated amidst 140 acres of lush expanse within the Berkshires, it is home to world-renowned collections that span works of art from the Renaissance period to the contemporary era. Its picturesque location and unique reverence for art make it an unforgettable experience - visitors can enjoy breathtaking views while getting the chance to admire some of the greatest works in history. Whether you're a hobbyist or connoisseur of fine art, the Clark Art Institute is truly one-of-a-kind and worth visiting.
Williams College Museum of Art
If you're looking for a desirable museum experience in the Williamstown area, an excellent destination is the Williams College Museum of Art. With its walls showcasing many captivating pieces of artwork and exquisite sculptures, the museum offers locals and visitors alike a delightful opportunity to explore various forms of art.
The art collection features work from different cultures throughout history as well as modern pieces that inspire viewers to discover life through artistic expression. Whether you're an experienced art aficionado or just getting started on your journey into the world of art appreciation, the Williams College Museum of Art is an outstanding choice!
Taconic Trail State Park
Located in Williamstown, MA, Taconic Trail State Park is the perfect spot to explore nature and enjoy time outdoors. With its many hiking trails, riverside views, and unique biodiversity, this park truly has something for everyone. Make sure to bring a few snacks along with you as you set out on an adventure - whether that be a short hike or an afternoon picnic, it's sure to be a memorable experience. Be sure to also check out the historic sites inside the park and discover a bit of local history while you're there!
Williamstown Theatre Festival
The Williamstown Theatre Festival promises to provide a cultured and wonderful experience for everyone. Each summer, professional actors and actresses take the stage in classic theater performances to celebrate the arts. Theater-goers have the opportunity to be immersed in history, wonderful stories, and classic literature with incredible performances from world-class cast members.
In addition to watching talent on stage, there is so much more to do at the theatre festival. There are events, lectures, workshops, and special showcases throughout each season that allow attendees to connect with local professionals dedicated to preserving the art of theater. Bringing together a community of artists who recognize the value of arts education can truly move people and help foster an appreciation for theatre for generations to come.
Chapin Library of Rare Books and Manuscripts
For those in search of a unique and special experience, a visit to the Chapin Library of Rare Books and Manuscripts in Williamstown is an absolute must. Founded in 1892, it contains thousands of titles on topics covering literary, historical, political, and educational content from the 11th century onward.
The library's collection spans multiple genres including fiction and non-fiction literature as well as pamphlets, newspapers, and much more. It's no wonder that Chapin Library has long been one of Massachusetts's best-kept secrets that even seasoned travelers seek out for its rare collection of works!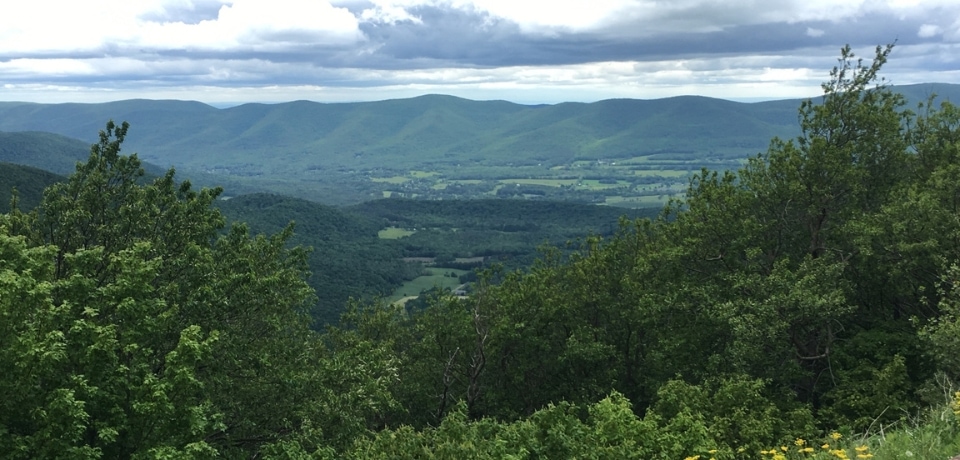 Hike Mount Greylock
For those looking for an exhilarating outdoor experience, a hike up Mount Greylock is the perfect activity! Standing at 3,489 feet tall, the tallest peak in Massachusetts provides hikers with beautiful panoramic views of the surrounding landscape. There are multiple trails available for hikes as short or long as you please including one of the most popular 2.4-mile Mt. Greylock Overlook Trail. Regardless of your previous hiking experience, Mount Greylock is an adventure that should not be missed when visiting Williamstown!
Taconic Golf Club
If you're looking for a great place to play a round of golf near Williamstown, look no further than the Taconic Golf Club. This club, located about two and a half miles away from the town, features beautiful views of the mountain range, challenging terrain, and some of the best greens in the area.
Gutted and redesigned in 2016 under golf course architect Gil Hanse's watchful eye, this 18-hole golf course is perfect for all levels of golfer, whether you're a hobbyist or an experienced pro! With its pristine conditions, rolling hills, and beverage cart - what more could you need? So grab your clubs and flock over to Taconic Golf Club today for a fun round of golf.
Waubeeka Golf Course
From the casual golfer to the competitive one, Waubeeka Golf Course in Williamstown, MA has something for everyone. This 18-hole golf course is a great place to spend an afternoon, with its stunning views of the surrounding hills and mountain foliage creating a tranquil atmosphere.
Along with a challenging yet enjoyable golf experience, Waubeeka also offers delicious food and drinks at their Tavern on 7 Clubhouse Grill that can be enjoyed during your visit. Whether you're looking for a 9-hole match or a long day on the green, plan your visit to Waubeeka Golf Course in Williamstown today.
Williamstown Farmers Market
If you're visiting Williamstown over the summer, be sure to stop by the local farmers market! It's a great way to stock up on the freshest produce while exploring the area. Here you'll find an array of homegrown favorites like apples, peaches, and tomatoes that are picked at their peak ripeness and come right from local farms. From freshly-baked bread to homemade jams, you'll find something flavorful for every palate. Sample some of the delicious offerings or grab ready-made food for a picnic lunch. And don't forget to pick up some souvenirs like handmade crafts and locally made cheese. Whether you're looking for fresh ingredients for a home-cooked meal or unique gifts, Williamstown Farmers Market has what you need!
Images Cinema
If you're looking for a unique way to spend an evening in Williamstown, make sure to check out the Images Cinema. This Spring Street movie theater offers a unique experience that allows visitors to enjoy award-winning films and independent movies with comfortable theater seating and knowledgeable staff. Not only is there something for everyone – ranging from classic motion pictures to new independent releases – but Images Cinema also boasts an onsite cafe where visitors can grab a bite before or after the show. With its excellent selection of film and comfortable atmosphere, Images Cinema is the perfect place to kick back and relax for an evening in Williamstown.
Mountain Meadow Preserve
Nestled within the Berkshires is the picturesque Mountain Meadow Preserve, a perfect escape from the hustle and bustle of everyday life. This natural sanctuary offers spectacular vistas and untouched beauty, making it an ideal destination for nature lovers. Here you can find a little bit of everything, from lakes begging for a canoe ride to trails waiting to be hiked, as well as plenty of wildlife waiting to be admired. Pack a picnic lunch and head out to Mountain Meadow Preserve to enjoy all that this beautiful location offers – you won't regret it!
Final Thoughts
Overall, Williamstown, MA is an amazing destination with so many activities and attractions to explore. From the impressive artwork found in the Clark Art Institute and Williams College Museum of Art to the beautiful nature at Hike Mount Greylock and Mountain Meadow Preserve, there's something for everyone here! If you're a theater-lover, don't miss a show at the Williamstown Theatre Festival. Shop around town at the Farmers Market or catch the latest independent films at Images Cinema. And lastly, don't forget to take a trip up to Taconic Trail State Park or hit a golf ball around one of two golf courses - Taconic Golf Club or Waubeeka Golf Course. In short, we highly recommend taking some time to explore everything this town has to offer.