As the weather gets warmer, many of us are thinking about spending more time outdoors. If you're looking for ways to add value to your home, creating outdoor living spaces is a great option.
In this blog post, we'll share some tips on how to create beautiful and functional outdoor areas that will make your home more enjoyable and increase its resale value. So whether you're planning to sell your home shortly or just want to enjoy it more yourself, read on for some great ideas!
Define Your Outdoor Living Space
An outdoor living space is an area outside of a home, such as a yard or a patio, that is dedicated to leisure activities and entertainment. Outdoor living spaces can be used for various activities depending on the size and scope of the space.
Smaller spaces are perfect for intimate conversations and barbecues while larger settings offer enough room to host parties or incorporate special features like a fire pit or outdoor kitchen. By creating your own distinct outdoor space with comfortable seating, you can make your backyard a place to relax your mind and body after a long day or week.
Transforming your backyard into an outdoor living space also creates an ideal environment for family gatherings or intimate moments of reflection.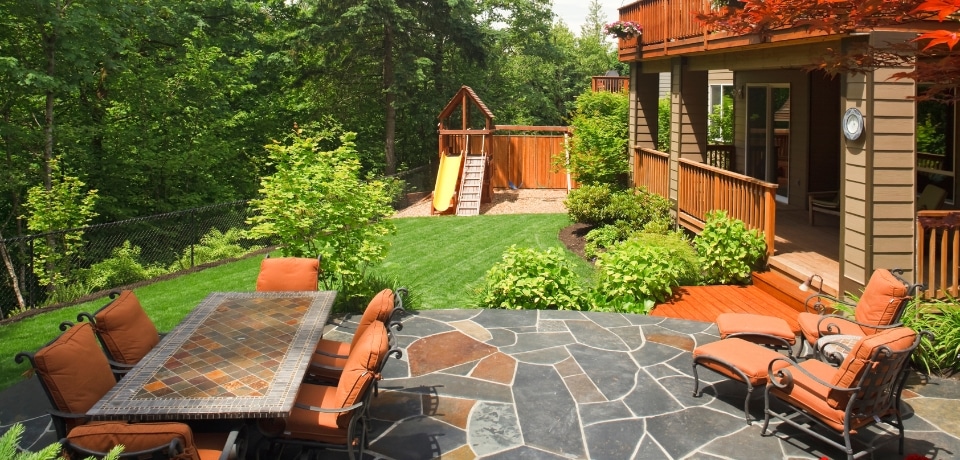 Choose the Right Location
When considering the perfect outdoor living space, the three most important factors to take into account are sunlight, wind, and privacy. Ensuring a good balance between these elements will ensure that your outdoor space is a comfortable, enjoyable place for you to relax. Try and find a location that receives ample sunlight throughout the day but is also protected from harsh winds as much as possible - this could mean choosing a spot sheltered by trees or other buildings.
Additionally, consider how private you want your living space to be - if you live in an area with lots of natural beauty or neighbors you can easily converse with, it might be nice to leave your area open while still providing shade and shelter from the wind. Ultimately, when designing an outdoor space, it's essential to make sure you choose the right location first. With the right dose of sun, wind protection, and level of privacy in mind, you'll have a place to enjoy comfortably all summer long!
Design With Function and Style
When designing an outdoor living space, you have the opportunity to create a beautiful and inviting area for family, friends, and yourself. To make it both functional and stylish, consider adding bright cushions and throws for decoration as well as comfort in cooler temperatures. You can also invest in furniture that allows you to stretch out, whether on a chaise lounge or even bean bags.
To ensure your outdoor living space can be enjoyed day and night, incorporate lighting into your design such as string lights or patio torches. These details help bring the look of the room together while offering extra illumination when needed. Lastly, don't forget plants! Greenery adds life to any room while reinforcing a calming atmosphere. With these tips, you can surely craft an outdoor retreat perfect for whatever occasion arises.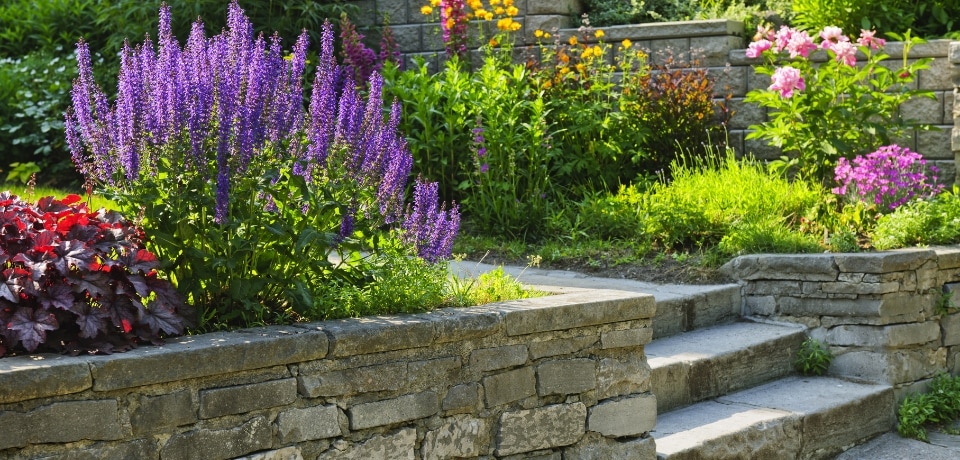 Invest in Hardscaping
Outdoor living spaces are becoming increasingly popular because of their ability to transform a barren backyard into an enviable oasis. Adding features that increase the value of your space requires creativity, vision, and most importantly, money.
Investing in hardscaping such as pavers and decorative garden walls can provide both visual interest and added functionality. If you want to add elements beyond the ones designed for practical use, consider planting flowering shrubs or installing stylish pathways with lighting fixtures that can add a touch of elegance to your design. Even thoughtful touches like comfortable seating areas and fire pits can help to boost the aesthetic appeal of your outdoor retreat and increase its overall value.
Maintain Your Outdoor Living Space
Keeping up with outdoor maintenance can seem like a daunting task, but it's worth the effort. Not only does tending to your garden, patio, and lawn add to the aesthetic of your home, but it also adds value during resale. Pruning, weeding, and mowing are all tasks that help maintain healthy green spaces around the exterior of your house.
Taking the time to stain or paint decks and fences helps to prevent rotting and staining. Regularly checking pipes, gutters, and roofs for signs of damage is essential in keeping your living space in good condition.
Doing so ensures that any possible problems are addressed right away before they become larger issues. With these simple steps, you can ensure that your outdoor living space remains as beautiful as ever while simultaneously adding financial value over time.
Conclusion
Now you know how to create an outdoor living space that's truly your own! Whether you aim for a cozy retreat to relax and unwind or a beautiful and inviting gathering spot for friends and family, the perfect oasis is within reach. For more ideas on how to design your outdoor space, consider consulting with a professional landscaper who can help you implement your vision.
With a few simple design tweaks such as adding privacy elements, stylish lighting, and comfortable furniture pieces, you can elevate the look of your outdoor living space while also increasing its value. Don't forget to maintain the area by cleaning off furniture regularly and ensuring that all plants are adequately watered. With proper care, your new outdoor area will serve as a luxurious retreat for years to come.