Are you looking to sell your home and get the best value for it? Then, you have come to the right place! In this article, we will be discussing how you can maximize your home's value with the help of a Berkshire County real estate agency. Whether you are looking to sell your home quickly or want to get the best price for it, the following tips will help you achieve your goal.
Maximizing the value of your home is important if you are looking to sell it. You can increase the value of your home by making a few improvements, but it is always better to have the help of a professional. A real estate agent can help you make your home more appealing to potential buyers and help you get the best value for your home.
Understanding Home Value
Understanding the market value of your home can be an important component in deciding when to sell your home. Whenever considering taking market action, it is essential to crunch the numbers and see how much your property may be worth. The appraised value is the amount the market says a home will fetch and it should be based on market conditions—anytime market dynamics change, so does this number.
Subsequently, determining market value should include research into up-to-date market trends and statistical data, as well as visiting comparable homes in the vicinity. The resulting assessment of appraised value would then help one decide if changes could be made to increase interest or determine when a pricing strategy ought to come into play for maximum market gains.
Preparing Your Home for Sale
The process of selling your home can be intimidating. Fortunately, there are steps you can take to make the process easier and increase the chances of making a successful sale. To get started, it is important to clean and declutter your home in order to make good first impressions. Making any necessary repairs and home renovations can also help your home stand out from others on the real estate market, thereby increasing its value in buyers' eyes. It's important to keep in mind that not all home improvement projects will recoup their cost when it comes to selling, so it's important to focus on high-impact, cost-effective upgrades.
Once these tasks have been completed, you should consider staging your home for maximum appeal – this involves arranging furniture strategically so that prospective buyers can envision themselves living in the space. Ultimately, putting effort into preparing your home for sale can go a long way toward making a successful transaction.
Marketing Your Home
Selling a home in Berkshire MA can be a stressful and complicated process, but it can go a lot smoother with the help of an experienced real estate agent. Not only can they provide guidance throughout, but also create a marketing strategy that will maximize exposure to potential buyers. This often includes utilizing both online and offline techniques such as creating digital ads, putting up yard signs, hosting open houses, and more. Having a specialized plan in place is crucial for increasing the chances of selling your home quickly and for the best value possible.
Setting the Right Price
Selling a home can be a challenging and complex experience, but working with a local real estate agent can help simplify the process and make it much more manageable. With the expertise of an experienced real estate agency, you can benefit from their guidance throughout the sale process as well as a personalized marketing strategy designed to maximize your home's exposure to potential buyers. This may include a combination of online and offline methods such as digital advertising, yard signs, open houses, and other effective techniques.
With a tailored approach, you increase the likelihood of selling your home quickly and for the best value possible. The expertise of a real estate agent will make all the difference in making the selling process as stress-free and successful as possible.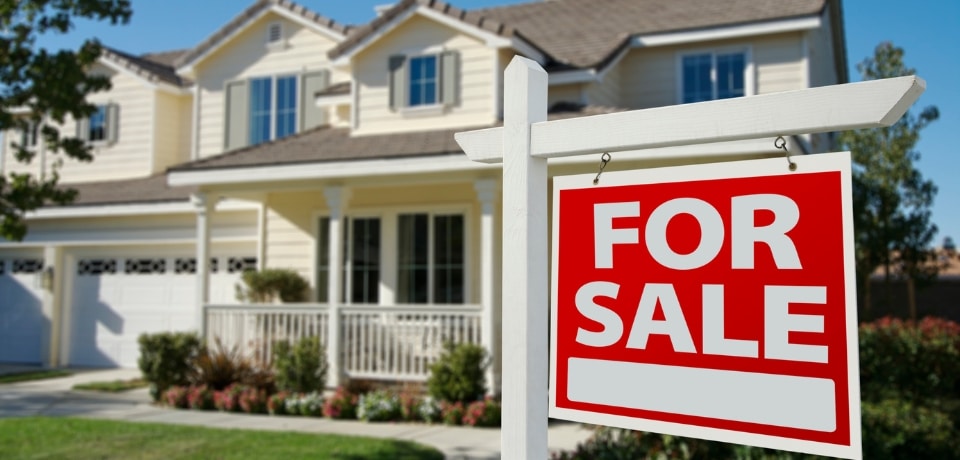 Closing the Sale
Selling a property can be a difficult and overwhelming experience, especially for those who are not familiar with the complexities of the real estate market. The process involves a great deal of paperwork, negotiations, and legal requirements that can easily become overwhelming for someone who is not experienced in this field. This is where the help of a professional real estate agent comes in handy.
A seasoned real estate agency has the knowledge and expertise to guide you through the sales process, from start to finish. They will handle all the necessary paperwork, from contracts to closing documents, and ensure that everything is in order for a successful sale. They will also assist in setting a fair market price for your property, based on their understanding of the local real estate market and their experience in similar sales.
Conclusion
When it comes to selling a home and getting the most out of your investment, working with a real estate professional is the key to success. Throughout the process, you can draw upon their expertise and experience to ensure that you reap the full financial benefits of your decisions. Remember that real estate professionals can provide insight into current market trends, recommend improvements for increased value, and negotiate on your behalf. By following these key takeaways and relying on a real estate expert, you will be well on your way to achieving your goals quickly and efficiently.
If you want to make sure you get top dollar for your house, give us a call today and we'll work with you throughout this process from beginning to end!
Frequently Asked Questions

Maximizing the value of your abode can be a complex and daunting task, but with the assistance of a seasoned real estate agency, you can elevate its appeal and attract prospective buyers with ease. These professionals bring a wealth of knowledge and expertise to the table, enabling you to comprehend the market worth of your property, ready it for sale, and craft a personalized marketing plan that effectively showcases its unique features and benefits.

With their experience and knowledge of the real estate industry, the agent can also craft a marketing strategy that maximizes the exposure of your home to potential buyers. Be it through digital channels or traditional marketing methods, they are equipped to make sure that your home reaches the right people, at the right time. By leveraging the latest tools and technologies, they can present your home in its best light, making it irresistible to potential buyers.

A thorough understanding of your home's market value is a crucial factor to consider before selling it. This evaluation helps determine if any modifications are required to attract potential buyers, determine the optimal moment to sell, and devise the right pricing strategy for maximum market gains. The market value is the amount that the market perceives your home to be worth and is based on current market conditions.

In order to make your home ready for sale, it's advisable to undertake a thorough cleaning and decluttering process. This can include fixing any damage and making any necessary upgrades to enhance its appearance. Staging the home in a way that maximizes its appeal to potential buyers is also crucial. Additionally, considering the assistance of a seasoned real estate agent can be highly beneficial, as they bring with them their wealth of expertise and experience in the industry.

Partnering with a skilled real estate agent confers a multitude of advantages, ranging from a streamlined and less overwhelming sales process to help in determining an appropriate market price. Their expertise and personal touch extends to the creation of a tailored marketing strategy, the hassle-free handling of all the requisite paperwork, and constant guidance throughout the entire sale process. Furthermore, a real estate agent's knowledge and experience ensures a successful outcome to the sale, from start to finish.