Berkshire County in Massachusetts is known for its picturesque landscapes, vibrant cultural scene, and rich history. As a result, the real estate market in this region is highly competitive, with a diverse range of properties and constantly changing market dynamics. Whether you're a first-time home buyer, a seasoned investor or a seller looking to maximize your return, navigating the real estate market in Berkshire can be challenging. That's why we've put together this insider's guide, to help you understand the market, find the right home, and make informed decisions throughout the buying or selling process.
In this blog, we'll provide you with valuable tips and insights based on our extensive knowledge and experience in the Berkshire real estate market. From assessing your needs and budget to finding the right home, negotiating the deal, and closing the sale, we'll cover all the essential steps and challenges you need to know. Whether you're looking for a spacious family home, a cozy cottage, or a prime investment property, this guide will help you achieve your real estate goals in Berkshire, MA.
Understanding the Market
One of the first things to consider when navigating the Berkshire real estate market is the market conditions. This can include factors such as inventory levels, demand, and pricing trends. For example, in a seller's market, there may be more competition among buyers and higher prices, while in a buyer's market, there may be more bargaining power and lower prices. Keep in mind that market conditions can vary from neighborhood to neighborhood, so it's important to conduct a comprehensive analysis of the local real estate market.
It is also important to understand the local economic and social factors and the neighborhoods. Market conditions can vary, with some areas experiencing a seller's market and others a buyer's market. Understanding local economic and social factors, such as job market, school quality, and overall quality of life, can impact your real estate decisions. Researching the different neighborhoods in Berkshire, including popular areas like Lenox and, Pittsfield, and their respective characteristics can give you a better idea of where to buy or sell a home.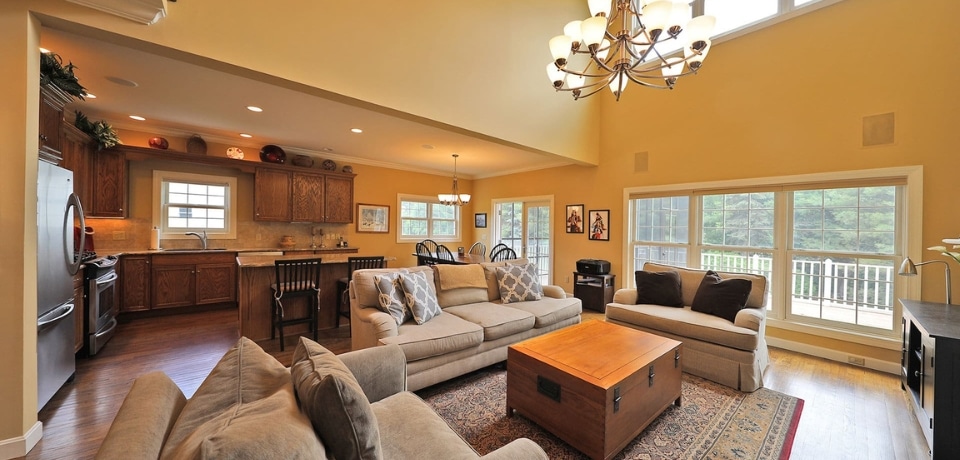 Finding the Right Home
Finding the perfect home in Berkshire, MA can be both a thrilling and trying experience. From grand family homes to quaint cottages, and prime investment properties, the options are endless. However, before embarking on this journey, it's crucial to take stock of your personal needs and preferences.
One of the pivotal considerations when buying a home is your budget. By defining your budget, you can narrow down your choices, and focus on the properties and neighborhoods that align with your financial goals. It's imperative to keep in mind factors such as the size, type, and location of the property.
Location is another essential aspect to consider, as it can greatly impact your quality of life. Evaluate factors such as proximity to public transportation, access to local amenities, and neighborhood safety. For those looking to make a real estate investment, considering the potential for appreciation in the future is also a smart move.
Working with a Real Estate Agent
Working with a real estate agent is an excellent way to find your dream home. Not only do they have access to a wider selection of homes than you would normally be able to browse on your own, but they also know the local neighborhoods and communities intimately. With their expertise, they can help target specific areas that match your must-haves and avoid surprises or hidden costs.
Most agents are eager and proactive in helping you find what kind of home works best for your budget, preferences, and needs - plus they'll handle all the paperwork so you don't have to worry about it. Working with a real estate agent should be considered an investment well worth it if you're thinking of buying a new home.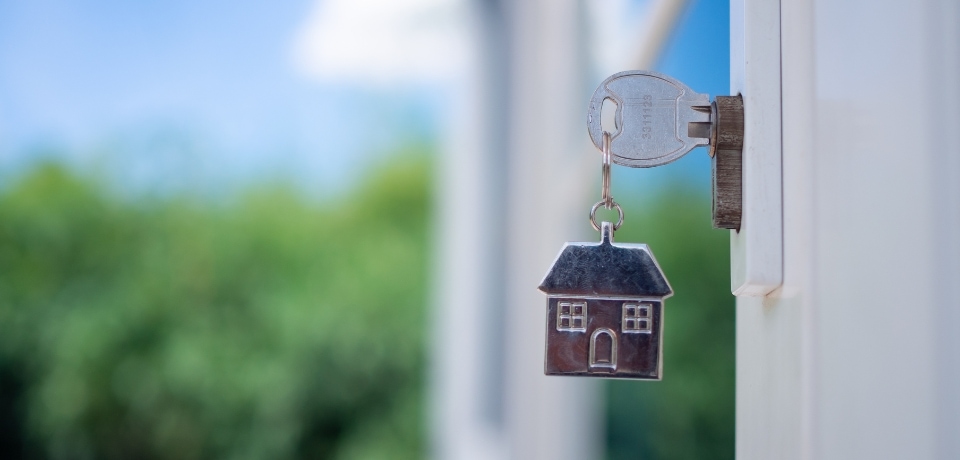 Making an Offer and Closing the Deal
Making an offer and closing the deal can be nerve-wracking. You need to evaluate the situation carefully and select an appropriate offer that will get accepted, while still allowing you to meet your own needs. You must also anticipate and address any objections the person may have. Once you've made your offer, stay positive and don't be afraid to reinforce the various benefits highlighted in your presentation before closing.
Lastly, be sure to gauge the level of interest from your prospect so that you can adapt your approach as necessary - for instance by providing discounts or special bonuses if there is strong hesitation prior to sealing the deal. Following these guidelines can increase your chances of making a successful sale.
Conclusion
Navigating the intricacies of the real estate arena demands a comprehensive understanding of the market, the perfect abode that aligns with your needs and preferences, the steps involved in making an offer and closing a deal, and the support of a seasoned real estate professional.
If you're eager to embark on your real estate journey in the Berkshires, don't hesitate to reach out to the experts at Cohen + White Associates. Our team of professionals has the expertise, experience, and dedication to guide you through the process and ensure a successful outcome. Get in touch with us today to start your real estate adventure.
Frequently Asked Questions

Berkshire, MA is a vibrant real estate market that is always evolving. To be successful in this area it's critical to stay one step ahead of the shifting landscape and familiarize yourself with local economic and social conditions. Make sure your decisions are always informed by current market trends!

Buying a dream home in Berkshire, MA is an exciting journey! It begins with developing an understanding of the local market and exploring your options to find one that perfectly suits both budget requirements and individual needs. After making an offer, negotiations unfold until both parties are satisfied - then it's just signatures away from finally closing on that coveted property.

Buying property in the Berkshires can be overwhelming - from navigating the paperwork to negotiating a deal. With an experienced real estate professional on your side, you'll have someone who knows how best to help make this big commitment smoother and more successful; they provide valuable advice as well as fight for the ideal price so that you get exactly what fits both your needs and budget.

Be sure to consider all the factors that go into such an important decision. Take time to think about what type of budget best suits you and how much money is realistically available for a move. Additionally scope out specific amenities necessary in order for it feel like a true fit with proximity including local attractions or grocery stores close by!

When it comes to negotiating and finalizing a deal in Berkshire, MA, the process is integral - from researching market trends to signing on the dotted line. Preparing for negotiations involves analyzing relevant data while making an offer requires finesse and tact; once each party agrees upon terms of sale, closing costs must be addressed before transferring title and completing legal paperwork. With dedication (and some savvy negotiation), sealing that special purchase can become reality!