Selling your home is likely one of the biggest financial decisions you'll make in your lifetime. Your house is an invaluable asset you've invested in over the years. Taking strategic steps to prepare your property inside and out before listing it with a professional real estate agent is crucial to maximizing your sale price and attracting qualified buyers more quickly in today's market.
Remember that first impressions matter immensely to buyers viewing your listing online and touring in person. A house that is clean, decluttered, and move-in ready makes the best first impression on potential buyers. This motivates them to take swift action and put in an offer, which leads to the successful sale you're aiming for.
Partnering with an experienced real estate agency offering comprehensive home preparation and staging services for sellers is smart. Their expertise provides immense value in getting every aspect of your house market-ready for the most qualified buyers. Read on for tips to prepare your home for maximum appeal and return when selling.
Declutter and Clean Thoroughly
One of the most important things you can do when prepping your home to sell is thoroughly decluttering and deep cleaning every space inside and out. Walk through each room and be ruthless in removing excess furniture, aging decor items, personal photos, kids' artwork, outdated window treatments, and anything else cluttering the space.
Pack removed items neatly into labeled boxes for storage or donate/trash what you don't need. Don't forget about cluttered closets, pantries, the garage, and outdoor storage sheds as you do this decluttering. The goal is to pare down to the essential furnished look that showcases your home's square footage and layout.
After decluttering every space, do a deep clean from top to bottom. Scrub and mop all floors, vacuum carpeted areas, wash insides of windows, dust ceiling fans and light fixtures, sanitize bathrooms and kitchen, wipe down baseboards, and clean out the refrigerator and oven. Wash curtains, steam clean carpets, launder bedding, and pressure wash the exterior.
Removing excess clutter helps buyers focus on the property's best features instead of small flaws. A clean house where all surfaces sparkle gives the impression the home has been well-cared for and is move-in ready.
Focus on Curb Appeal
Your home's exterior and front yard make one of the biggest first impressions on buyers even before they enter the front door. Ensure your property's curb appeal is inviting by tending nicely to the landscaping, painting any exterior surfaces that are faded or peeling, pressure washing dirty siding, walkways, and fencing, and adding decorative touches like planter boxes, yard art, and seating areas.
Repair any damaged walkways, fencing, or retaining walls. Paint the front door a cheerful color and update worn house numbers. Keep the driveway and walkways clean of debris, dirt, and leaves. Prune overgrown bushes and trees to let more natural light in. Edge the grass neatly along walkways and add fresh mulch or rocks to garden beds. A clean, attractive exterior helps buyers envision this property becoming their future home.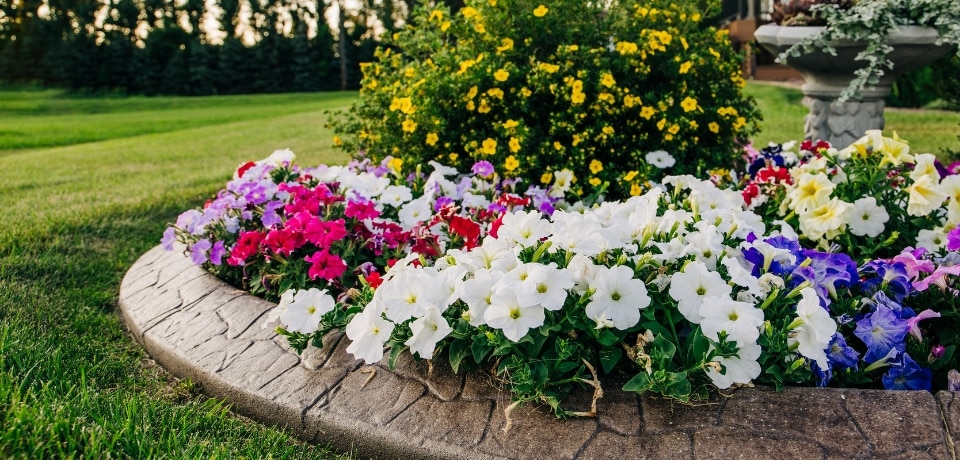 Make Minor Repairs and Updates
Although you likely don't want to undergo a full remodeling or renovation job before selling, making minor repairs and subtle updates does add value for buyers touring your home. Fix any leaky or dripping faucets, clogged drains, holes in window screens, cracked bathroom tiles, squeaky doors, damaged walls, loose doorknobs, and sticking drawers.
Replace any burnt-out light bulbs both inside and outside the home. Patch small holes, fix scratches or dents in walls and floors, and replace torn screens or stained grout. Install new air filters and service appliances to keep them running smoothly. A fresh coat of interior paint in a neutral palette also helps give rooms a clean, updated look.
Taking care of minor flaws and updates shows buyers the home has been well-maintained and gives the impression that major systems are in good working order. This can prevent buyers from nitpicking small issues that may only require simple fixes.
Style and Stage Key Rooms
Home staging focuses on preparing and styling the interior living spaces that matter most to buyers. The kitchen, master suite, and living room/great room should be top priorities when staging your home to sell. Remove any excess furniture to open up the space. Add green plants, flowers, or bowls of fruit to add freshness.
Style the kitchen by setting the table with nice dinnerware, serveware, and glassware. Stage countertops neatly with just a couple of key appliances out. In the living room, position the furniture to create an open, welcoming flow and leave plenty of walking room. Place books on the coffee table and add blankets over chair arms for cozy accents.
Stage the master bedroom like a relaxing, spa-like oasis with neutral bedding, fresh flowers, lamps, books, and homey accessories. Remove personal photos. With strategic staging, buyers can easily picture their daily life unfolding in these important living spaces.
Work with a Professional
To ensure your home is market-ready, partner with a professional real estate agent who provides sellers with comprehensive home preparation and staging services. The experienced agents at Cohen + White Associates guide you through proven preparation tips to maximize your home's appeal and value.
We develop a customized home prep plan tailored to your property's needs. Our trusted network of stagers, organizers, contractors, landscapers, and cleaners can efficiently take care of necessary upgrades, repairs, and deep cleaning.
With Cohen + White Associates as your complete real estate resource, you can focus your time and energy on moving while we handle expertly preparing your home to attract qualified buyers who make offers. Our home selling process with integrated staging services leads to more showings, faster sales, and top market value.
Final Thoughts
Preparing your most valuable asset for a successful sale is worth the effort and investment. Follow the home prep tips outlined here – decluttering, deep cleaning, enhancing curb appeal, minor repairs, and staging key rooms. Then, partner with the trusted real estate professionals at Cohen + White Associates.
Our expertise in home staging and property enhancements helps sellers maximize their return on investment. We handle the details from start to finish so you can focus on your move. A strategically prepared home that stands out in today's market sells faster and for top dollar. Contact Cohen + White Associates today to get your home market-ready for the right buyers!