Are you thinking about selling your home? Or maybe you're a real estate agent looking to attract new clients. Either way, it's important to understand the power of real estate photography in marketing.
In today's digital world, potential buyers are doing much of their shopping online. That means that the photos of your home are often the first (and sometimes only) thing they'll see. And first impressions matter! If your photos aren't up to par, you could be missing out on a sale.
Fortunately, by following a few simple tips, you can make sure your photos make a great impression and help sell your home quickly. Keep reading to learn more!
Benefits of Professional Real Estate Photography
Professional real estate photography can be a great asset to those interested in selling their property. Hiring a professional photographer ensures that potential buyers can view high-quality images of the home, giving them a much clearer idea of what the house has to offer. Moreover, talented photographers can also showcase key features and highlight desirable aspects of any property.
Furthermore, making sure that photos are as sharp and attractive as possible is crucial for potential buyers to get a good impression and can be the difference between getting interested or losing out on potential buyers. Investing in professional real estate photography gives homeowners an effective way to market their property and make it stand out from the competition.
Elements of Good Real Estate Photography
Good real estate photography does more than just show potential buyers the interior and exterior of a property. It can provide an emotional connection to space from its angles, use of light and color, and choice of lens. Great real estate photos capture details that are difficult to see with the naked eye, like fireplace mantles or wall textures.
From effective staging to complementary furniture choices, good photographs make a property stand out while showcasing its features in the best light possible. Knowing what elements will make great photos makes all the difference to give potential buyers an inside look at a house they'll be proud to call home.
Types of Real Estate Photography
Real estate photography has come a long way over the years, from simple snapshots to intricate images that portray the depth and beauty of a home. Types of real estate photography range from architectural shots that showcase the exterior structure to interior photos that tell a story about its layout and features.
Aerial photography gives an expansive bird's eye view of a larger property, while 3D walkthroughs are helpful for virtually experiencing a space before visiting it in person. With all the possibilities of capturing an environment through photographs, selling homes can be made more appealing to potential buyers with detailed visuals that stand out amongst the competition.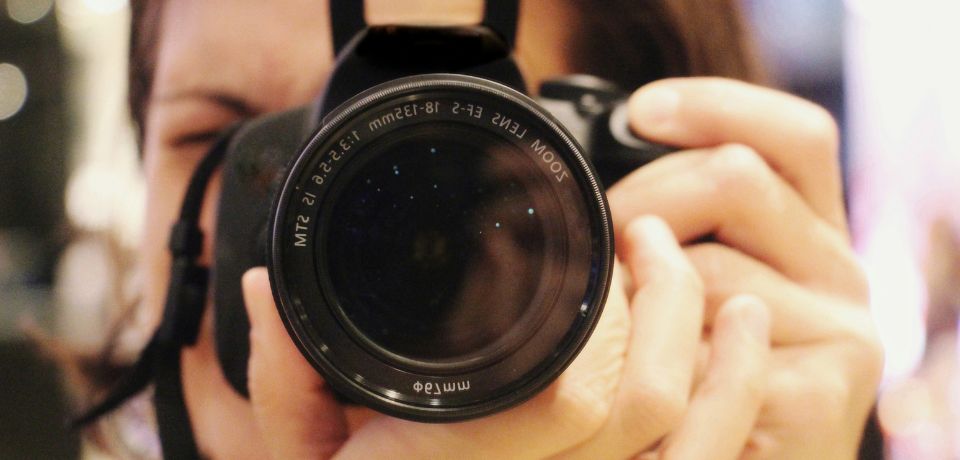 DIY Real Estate Photography
DIY real estate photography has become a popular option for agents, given the fast-paced world of real estate. With today's technology, taking professional quality photos without an external photographer is cheaper and easier than ever. Mobile phones can offer superior image quality with just a few minor adjustments like white balance and lighting.
Professional grade lenses are available online to give even more flexibility when shooting everything from living rooms to patios. Editing software programs have also made it simple to touch up these photos before they make their way onto listings and websites. Armed with some basic knowledge and the right equipment, DIY real estate photographers can save time -- and money -- on creating stunning visuals for potential buyers.
Professional Real Estate Photography Services
Professional real estate photography services can be a great investment in your property. Different angles, lighting, and equipment can result in photos that truly showcase your home or office. A good photographer can capture those features of your space that will likely draw interest from potential buyers or renters.
High-quality photographs also add credibility to a listing, which can give you an edge over competitors in the real estate market. Whether you're looking to sell or rent out your property, consider hiring a professional photographer to capture the best features of your space!
Final Thoughts
In conclusion, professional real estate photography can prove immensely beneficial when selling property. Potential buyers are drawn towards professionally shot and edited photos that showcase the space in its best possible light. At the same time, professional photographers understand the key elements, different types of shots, and angles to do this effectively.
For those considering a DIY approach to real estate photography, it's important to remember that taking proper photographs requires skill and understanding of equipment and lighting. However, if hiring a photographer is out of the budget or unnecessary for your particular situation then there are affordable solutions to create quality photos yourself with good lighting techniques, staging ideas and creative angles.
All things considered, professional real estate photography services are worth the price tag because they can capture the essence of a home which will attract more buyers in less time at higher prices.