If you're thinking of buying a home in Berkshire County, there are a few potential pitfalls you'll want to avoid. Not getting pre-approved for a mortgage, not working with a real estate agent, and not considering all the costs of ownership are just some of the mistakes homebuyers commonly make. 
By being aware of these potential problems, you can put yourself in a much better position to find the perfect home for you and your family. Work with a trusted real estate professional and get pre-approved for financing to help ensure a smooth and successful transaction.
Overlooking Home Inspection
Making an offer on a home without getting a home inspection can be extremely risky. Even if the home appears to be in great shape and has been well-maintained, you can't be sure that there aren't any hidden problems unless you get a proper inspection. Issues such as major wiring or plumbing problems could end up costing thousands of dollars to repair. 
By not getting a pre-purchase inspection, you could also find yourself having to pay more money than the home is worth and it could affect your investment down the road. Ultimately, it's much better to secure inspections before making an offer on a new home - it will give you peace of mind that the property is everything you dreamed it would be when finalized.
Not Having a Real Estate Agent
When buying a home, not having a real estate agent can be a costly mistake. Many homebuyers believe that they can save money by avoiding agent fees and navigating the process themselves. However, the benefits of having an experienced agent on your side far outweigh the costs.
Real estate agents can offer valuable expertise and knowledge of the local market. They can help you find the best properties that meet your needs and negotiate on your behalf to get you the best price. They can also provide advice on the home-buying process and guide you through the complex legal and financial aspects of purchasing a home.
In addition, having an agent can help you avoid potential pitfalls and costly mistakes. They can make sure the property gets a thorough inspection, identify any issues, and ensure that all necessary disclosures are made. They can also help you navigate any contingencies or complications that may arise during the buying process.
Overall, while it may seem like a good idea to save money by not hiring a real estate agent, the potential risks and costs associated with going it alone can far outweigh any potential savings. So, when buying a home, it's crucial to work with a trusted and experienced real estate agency to ensure a smooth and successful purchase.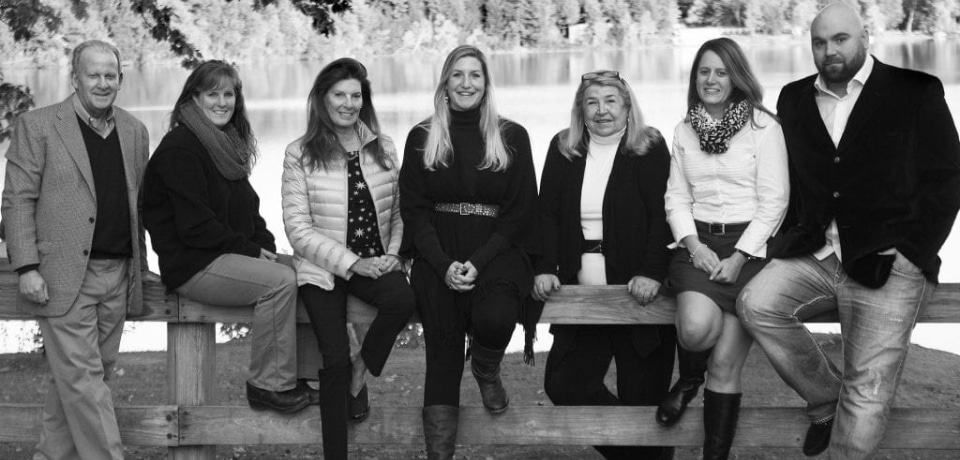 Not Getting Pre-Approved for a Mortgage
Being unable to get pre-approved for a mortgage can be a frustrating experience for many homebuyers. It is important to do research and understand credit requirements to increase the chances of getting pre-approved. Understanding the lender's expectations will make it easier to update any existing debts and provide necessary documentation that may not have been accessible ahead of time. 
Additionally, having a strong savings account or other financial resources available can be beneficial when seeking pre-approval from a lender. Although getting pre-approved doesn't guarantee that you'll ultimately get the loan, it's still an important step in the process of buying a home and everyone should endeavor to become educated on the subject to be best prepared.
Making Too Low of an Offer
Making an offer on your dream home can feel like a daunting task. Since the seller desires to make the most lucrative deal, you will need to present them with sufficient information about why your offer is beneficial to their needs. Before making your offer, take time to research similar homes in the area and determine what features are unique about this property compared to others. 
Point out these advantages in your letter of intent so that the seller understands why your offer is valuable. Remember though, making a lowball offer can lead to an unsettled negotiation process if you come across as too aggressive. Take care to craft a well-reasoned argument that comes from an understanding of market conditions and ultimately expresses how strongly you value the opportunity they have presented.
Not Researching the Neighborhood
While looking for a new home, it's essential to research the surrounding neighborhood. Many people assume that any place can be lovely, but not all areas are suited to your needs, especially if you have children or pets. 
Knowing the crime rate, fire danger and health of the local school district will tell you all you need to know to make an educated decision about whether or not that area is right for you. Failing to do research beforehand can lead to a lot of unnecessary worries in the future, so take the time and make sure that wherever you decide to live meets your standards for safety, convenience, and quality education.
If you're considering buying a home in the Berkshires, Lenox, Great Barrington, and Richmond are excellent options to consider. These towns offer not only beautiful views but also a wide variety of excellent restaurants and shops, making them great places to settle down. Moreover, the family-friendly atmosphere of these towns makes them an ideal locations to raise a family. So, if you're looking for a place that offers a wonderful quality of life, consider exploring these towns to find your perfect home.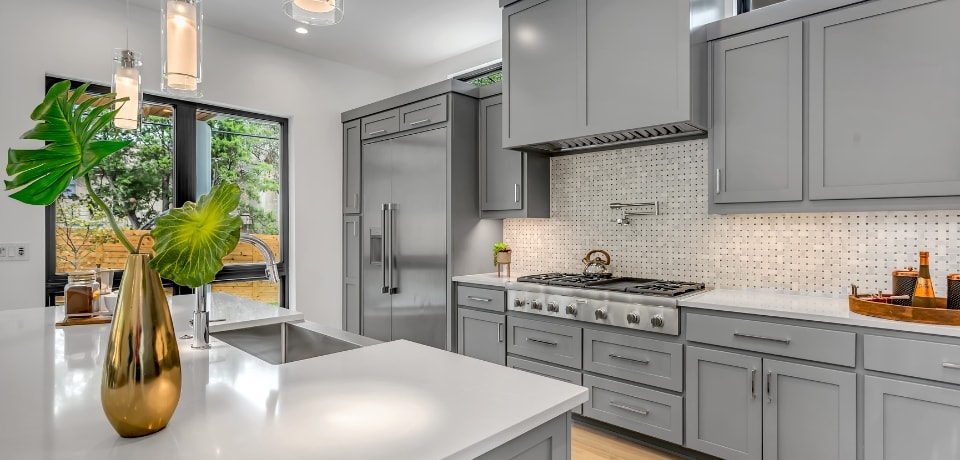 Not Sticking to a Budget
Buying a larger home than you can afford can be a huge financial mistake for anyone. It often puts people in a tough position that is difficult to escape from, as they struggle to maintain mortgage payments along with their other debts and basic living expenses. Interest rates, taxes, and utility bills continue to rise, making it even harder. 
While it's tempting to buy the most luxurious home possible when out looking for a house, buyers should be sure to consider their budget realistically and stick closely to it to avoid excessive debt. Making any purchase should be accompanied by careful thought, research, and planning; buying a house is no exception!
Conclusion
To sum up, several common mistakes can doom your chances of successfully buying a house. These include not getting a home inspection before making an offer, not being pre-approved for a mortgage, making a lowball offer, skipping the home insurance, and buying more houses than you can afford. It pays to take the time to think through every step of the process.
In conclusion, take the necessary steps to avoid common mistakes and use the insights provided to make an informed decision, ensuring you end up with your ideal home. Don't rush the process, be patient, seek guidance from experienced professionals and make the wise choice to secure a happy and secure future.
If you're looking for expert assistance in purchasing your next home, don't hesitate to reach out to Cohen + White Associates today!